Women's Ministry
The Women's Ministry of New Beginnings Church. It is our desire to LIFT one another up in prayer, be an encouragement to one another and to be a safe place for women to come. Our vision is to be a community connecting with God and caring for people. Our hope is that every woman that comes in contact with the women of New Beginnings will respond to the love of God and be encouraged to be transformed by applying the Word of God to her life through bible studies, building relationships with one another through fellowships, serving the needs of families in New Beginnings and reaching out to the community.
We are aiming for restoration, comforting one another, agreeing with one another, living in peace; so the God of love and peace will be with us. 2 Corinthians 13:11.
The Women's Bible Study Ministry meets every 1st and 3rd Saturday from 9-10 am…..AND every 1st Tuesday at 7 pm we meet for upLift
M.i.s.t.e.r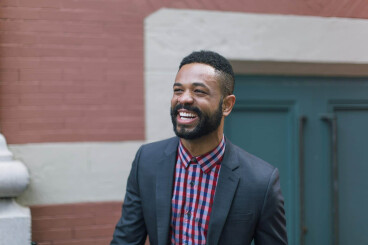 Men's Ministry
Men of God, Inspired by God, Set apart for God, Trained by God, Equipped for God, Ready to serve God. The Men's Ministry of New Beginnings lay the foundation for men to be equipped to give spiritual leadership to their homes as well as to the church. Our meetings are a time of biblical studies and life accountability to one another. The Men's Ministry meets every 1st and 3rd Saturday at 9 am – 10 am in the Education building.
Acts 6: 2-7 So the Twelve called a meeting of all the believers. They said, "We apostles should spend our time teaching the word of God, not running a food program. And so, brothers, select seven men who are well respected and are full of the Spirit and wisdom. We will give them this responsibility. Then we apostles can spend our time in prayer and teach the word." Everyone liked this idea, and they chose the following: Stephen (a man full of faith and the Holy Spirit), Philip, Procorus, Nicanor, Timon, Parmenas, and Nicolas of Antioch (an earlier convert to the Jewish faith). These seven were presented to the apostles, who prayed for them as they laid their hands on them. So God's message continued to spread. The number of believers greatly increased in Jerusalem, and many of the Jewish priests were converted, too.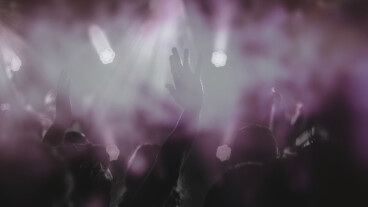 Marriage Ministry
Welcome to the NBC Marriage Ministry

New Beginnings believes that marriage has been instituted by God and is between a man and a woman. The marriage ministry's goal is to foster an environment for married couples, or engaged couples, with a set wedding date, to have a common ground with other couples, in different stages in life in marriage.

Our mission is to encourage couples to model Christ's character in their marriages.
Straight Talk Couple's Group:
Straight Talk is a small group-based ministry where couples meet in homes and have topical discussions about God and marriage. The groups stress the importance of community and accountability within marriages. This ministry has monthly small-group meetings, quarterly activities, and fellowships. If you have questions about joining please email Minister Ron and Sister Tanaye Pope at