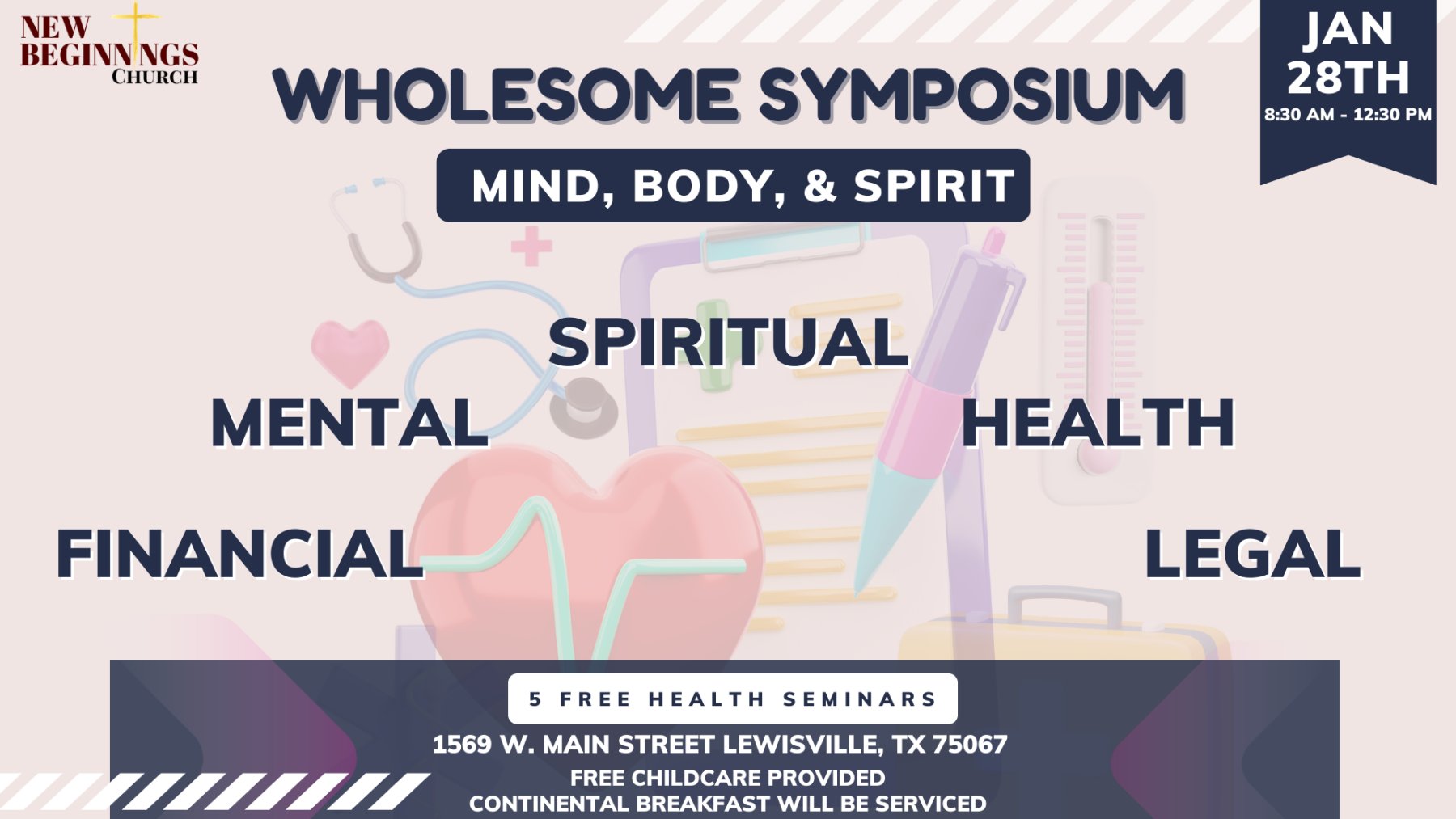 Saturday, January 28, 2023
,
8:30 AM - 12:30 PM
Location: New Beginnings Church, 1569 West Main Street, Lewisville, TX US 75067
WHOLESOME SYMPOSIUM: Mind, Body, and Spirit
Excitement is in the air as the Healthcare Ministry transforms the New Beginnings Church campus into a FREE interactive and engaging community Health Seminar on Saturday, January 28th, from 8:30 AM to 12:30 PM.
This event is FREE to family, friends and the community and will include a complimentary breakfast! No registration is required.
Experience informative and educational seminars that will give helpful tips, tools and training to live healthier: 5 Health Topics to pick 3 sessions from:
Spiritual - Minister Conrad

Financial - Mr. Stanley Smith

Legal - Mr. Anthony Farmer

Mental - Mrs. Cheryl Culberson

Health - Mrs. Debbie Culberson
By keeping yourself healthy, you're improving your quality of life. Be motivated! Be encouraged! Be there. Choose what is important to you and your family… Choose health.
For more information click here to email the NBC Healthcare Ministry.