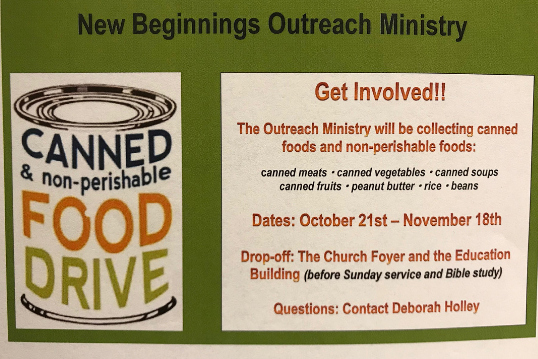 Sunday, October 21, 2018
,
12:00 AM - Sunday, November 18, 2018, 12:00 AM
Location: Education Building, 1687 S. Edmonds Ln, Lewisville, TX US 75067
Group: Outreach Ministry
The Outreach Ministry will be collecting canned food and non-perishable foods:
Canned meats
Canned vegetables
Canned soups
Canned Fruits
Peanut butter
Rice
Beans
If you have any questions reach out to Deborah Holley. Let's Get Involved!!!