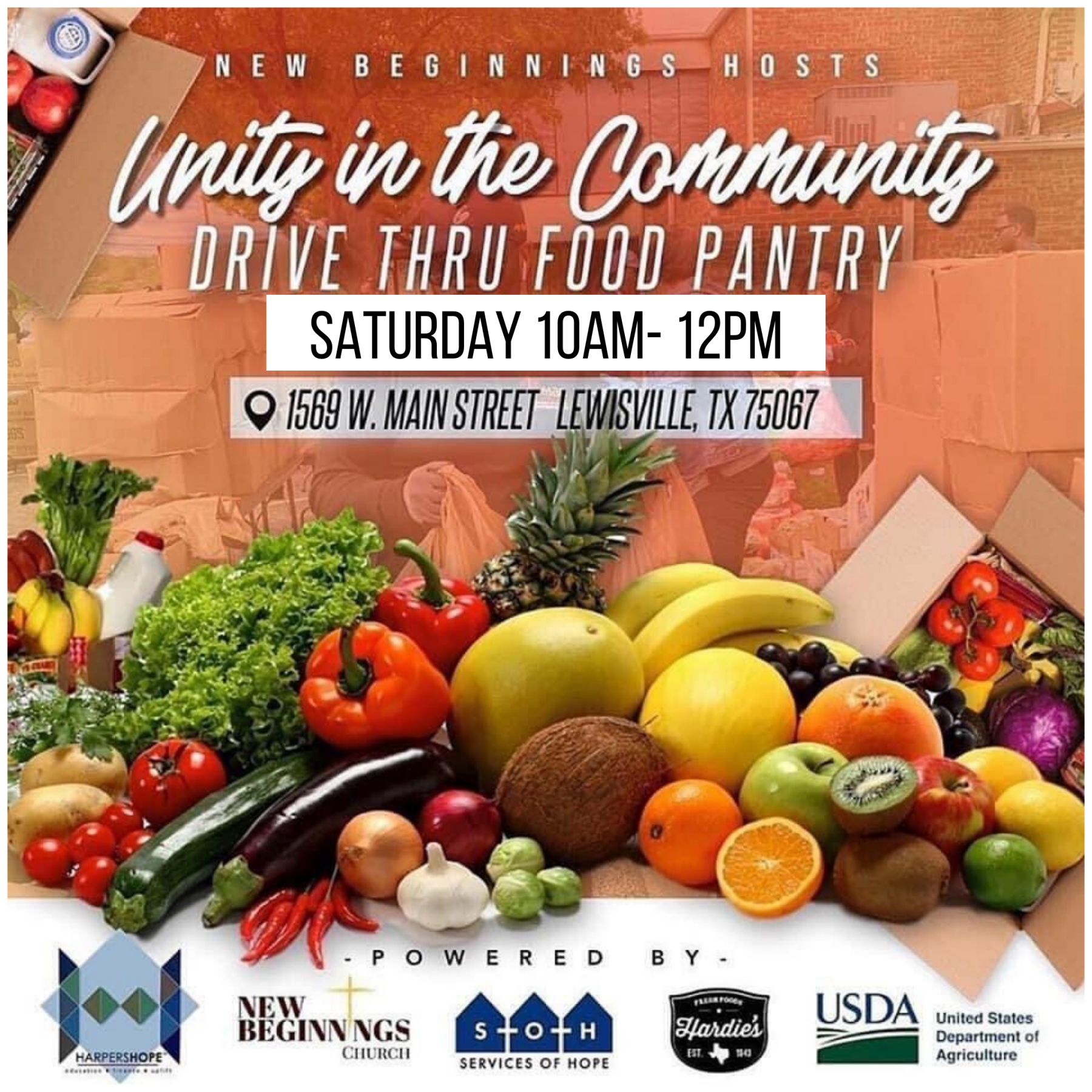 Every Saturday, from 07/25/2020 to 08/29/2020
,
10:00 AM - 12:00 PM
Location: New Beginnings Church, 1569 West Main Street, Lewisville, TX US 75067
As part of the Coronavirus Farm Assistance Program New Beginnings has partnered with Services of Hope to participate in the Farmers to Families Food Box Distribution program.
Distribution of the food boxes will take place on Saturday's (from 11:00 AM – 1:00 PM) on the New Beginnings campus.

The boxes will be delivered to the church at 10:00 AM. Volunteers would need to be onsite by 10:00 AM for unloading, safety briefings & prayer.
The boxes will be pre-packaged and ready for distribution on delivery (no additional packing will be required).
The program will continue every Saturday for a period of 6 months. All NBC Ministries & congregation are invited and encouraged to volunteer.
To sign up to volunteer please click here.
For additional questions please contact Minister Green at