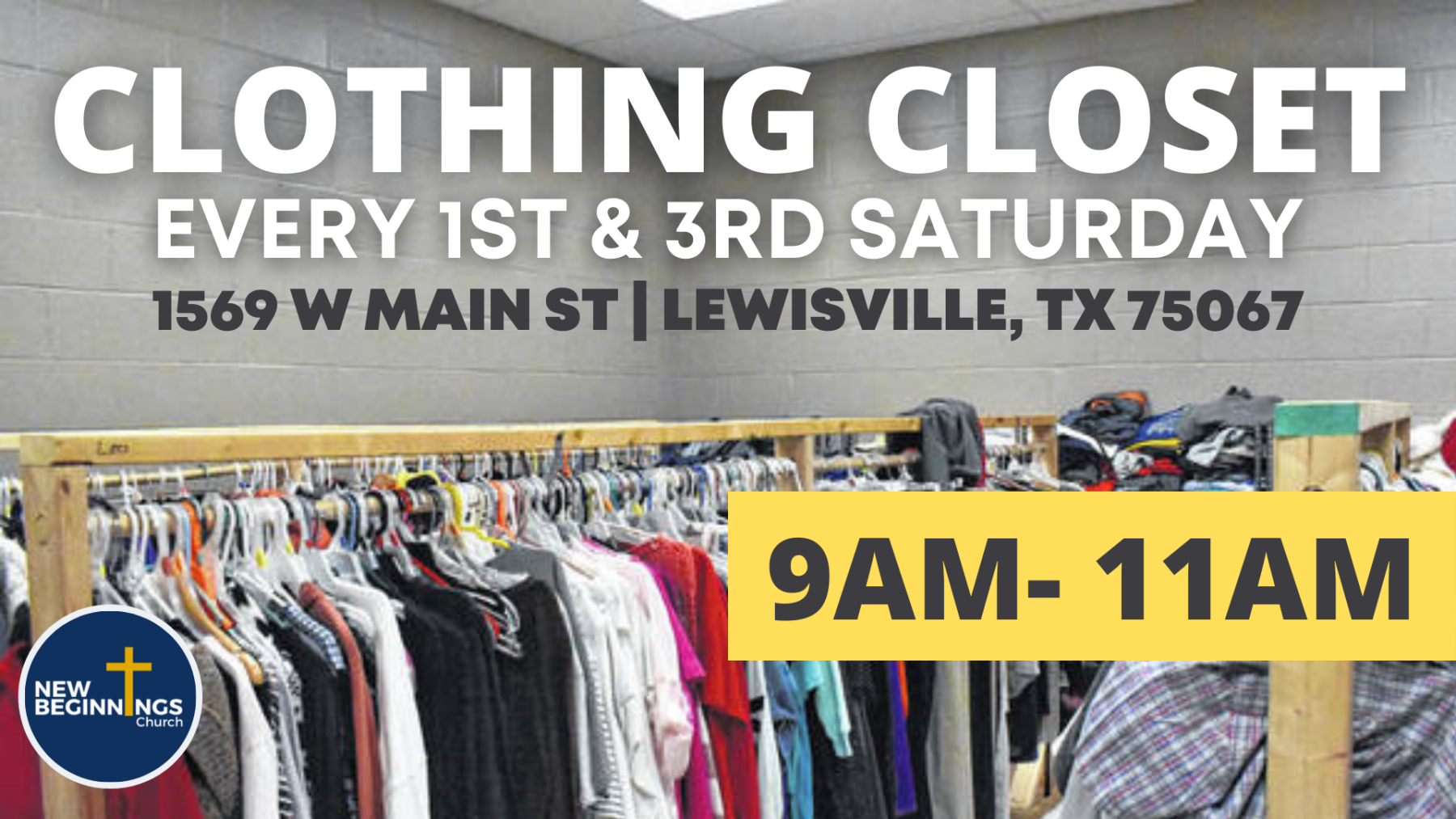 First Saturday, Third Saturday of the month
,
9:00 AM - 11:00 AM
On Saturday, February 19th, NBC launched Heart of the City West (at New Beginnings Church) Clothing Closet. The Clothing Closet will operate in conjunction with our Food Pantry every 1st and 3rd Saturday of each month.
What can you do to help?
VOLUNTEERS. We need volunteers to help with clothing sorting and staging.
TOILETRY DRIVE. We need the following items:

Packaged underwear (men, women & children)

Packages socks (men, women, & children)

Toiletries: soap, shampoo, deodorant

Large paper bags (with handles)
What we don't need (at this time):
CLOTHING DONATIONS. We have had substantial clothing donations (including hangers). We will need to sort and begin distribution of the clothing on-hand before we can accept additional donations.
PLEASE DO NOT GET RID OF YOUR CLOTHING. WE WILL BEGIN A CLOTHING DRIVE SOON!
The Clothing Closet will be open to the entire community.
As of right now, no pre-registration is needed, and there are n
o restrictions on family size.